PPAWI Election Day Virtual Action Hour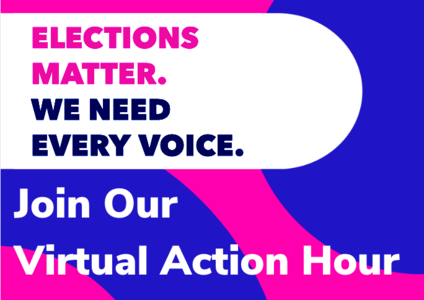 ELECTION DAY IS NOVEMBER 8th!
Join our Election Day Virtual Action Hour, a special session of our biweekly Ambassador Program meeting via Zoom! Ambassadors are virtual volunteer leaders who participate in our peer-to-peer texting, friendbanking, and social sharing efforts. Each meeting, we will chat about PPAWI's current organizing efforts in the fight for reproductive freedom and how YOU can join us and support our mission. This time, we will have a final push to get out the vote using our digital tools!
Register for the event on this page and sign up to become an Ambassador here: https://www.weareplannedparenthoodaction.org/a/ambassador-program
Starts on
Tuesday, November 8, 2022 at 12:00 PM CST
Ends on
Tuesday, November 8, 2022 at 1:00 PM CST
Partner
Links